Tyne Traditional Pre-crimped Wire Mesh
---
A low density, pre-crimped woven mesh, typically supplied in Stainless Steel and used for decorative screening, bar grilles and other ornamental metalwork.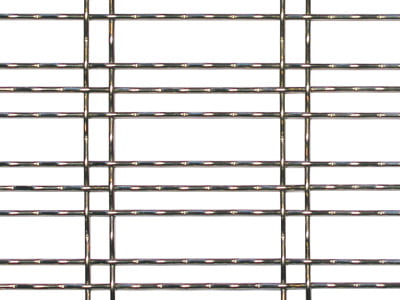 Availability
Made to order in Stainless Steel, Mild Steel, Aluminium, Phosphor Bronze, Copper and Brass.
Finishes
Powder coated finish available, provided the mesh is secured in a frame.
Finishes
Locker Architectural can supply this mesh secured in a frame of your choosing.